Not one, not two... but THREE awards!
It's been an exciting couple of weeks here at Create Jobs! Not only have we seen our programmes STEP and Creativity Works: Visual Storytelling launch, we've also now opened up applications for Creativity Works: Creative Media Campaigns - our new training course centred around art direction and campaign creation (applications close on November 4th, so hurry and apply if you're interested!). But that's not all...

Last night was London Legacy Development Corporation's East Works Awards, an event recognising the commitment and drive of participants of the Queen Elizabeth Olympic Park's East Works programme. Create Jobs were in attendance, and we're thrilled to announce that we won three awards!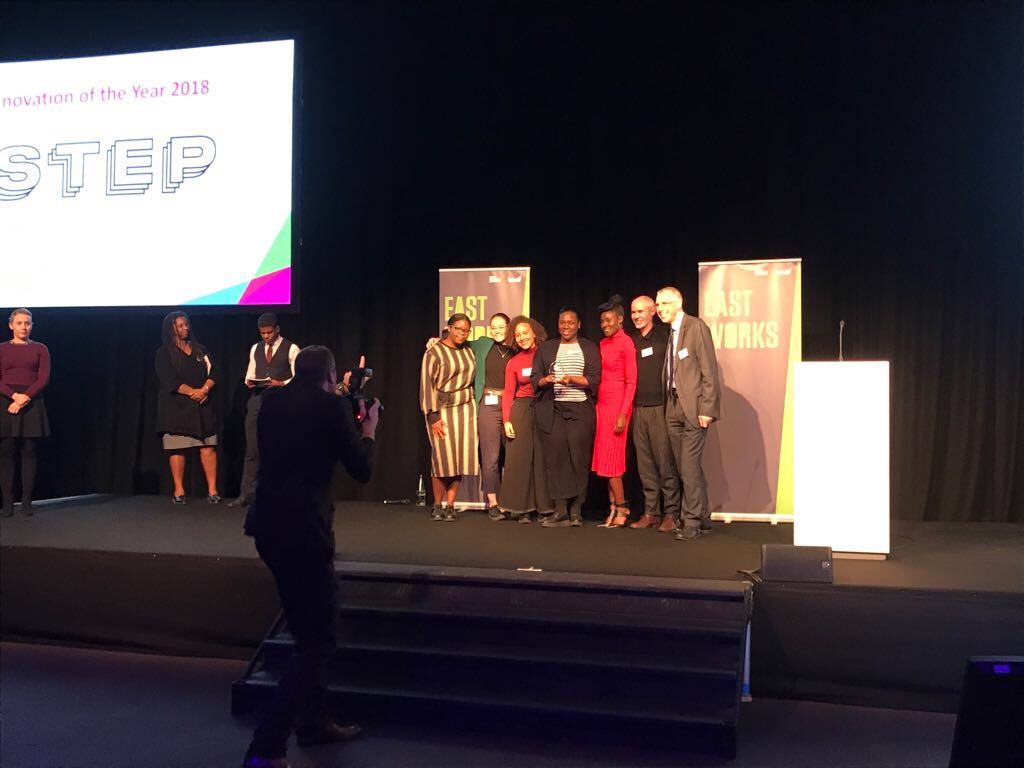 Here's what went on...
The first award that we were in the running for was the Make it Happen Partnership of the Year 2018. We were delighted to be named the winner for Flipside - our agency-led digital product design training programme for young east Londoners.

So what is Flipside, we hear you ask?

It's an immersive (and now award-winning!) course designed to provide twelve lucky trainees with the learning and support they need to break into the digital industry. Through a combination of hands-on industry experience and classroom learning, they learn all about the process of digital product development through aspects such as prototyping, teamwork and customer research - and then proceed to apply these new skills to exciting real projects.
Mentoring is also provided, ensuring essential support is on hand as the course progresses, and as access to opportunities as product designers are available. In addition, they are paid for their time on the programme, enabling them to earn while they learn. Ten of the first twelve Flipsiders have gone on to full-time employment, with the other two undertaking relevant industry training.

The programme is co-designed by five agencies (Beyond, Made by Many, Reading Room, ustwo and Sennep), is delivered by The Skills Lab in partnership with Create Jobs, and is sponsored by the London Legacy Development Corporation.
You can read more about the Flipside programme here - it was also nominated for a D&AD Impact Award!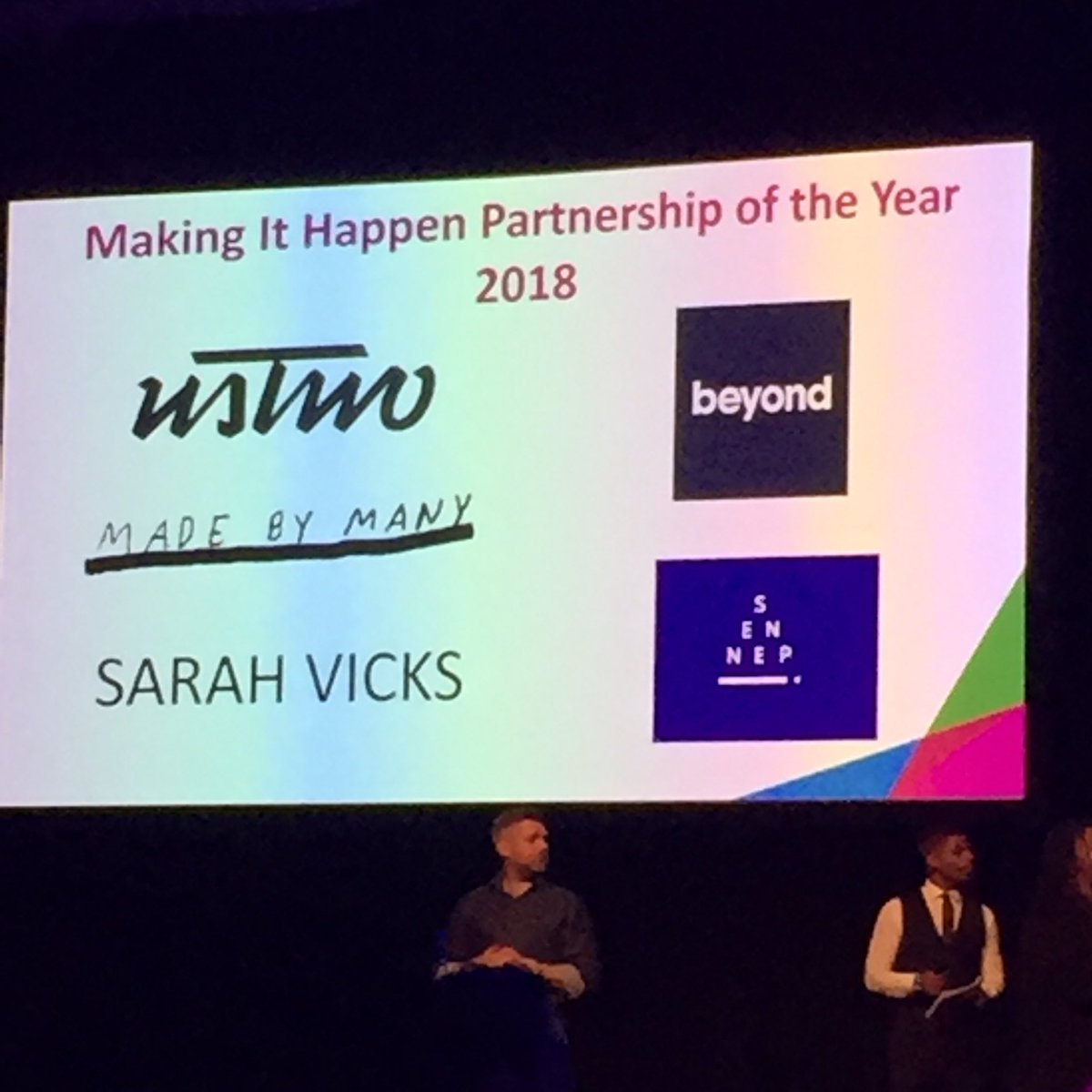 (photo by Holly Donagh)

The next award we were up for was Innovation of the Year. We were nominated twice, with both Flipside and STEP being shortlisted. Flipside didn't win - but STEP did!

STEP is the Shared Training and Employment Programme - a twelve-month paid internship where trainees are paired with two leading London-based creative companies. Each placement lasts for six months, resulting in a year's worth of experience in the arts industry. The participants are offered fantastic opportunities such as taking part in specialist workshops and meeting with mentors, and - perhaps most exciting of all - they then come together to work on a collaborative project at the end of the programme.
All roles are paid London Living Wage, with a bursary available to employers who commit to working towards this, meaning that a wider range of young people are applying for the training. The programme is delivered by Create Jobs in partnership with Creative Access.

Our 2018-2019 STEP team have just begun their positions, with exciting placements at the V&A, Sadlers Wells, Worldwide FM and LCF, to name a few. We'll be posting their updates on our social media, so check back regularly to see how they're getting on their placements.

Read more about STEP here.

Then came the nominations for Intern of the Year. This was a big one for us, as no less than four Flipsiders & STEPpers were nominated: Serina Lopez, Saphia Abramovitch-Venner and Mae-Li Evans (all from STEP), and Michelle Nyachuru (from Flipside). And the award went to Michelle!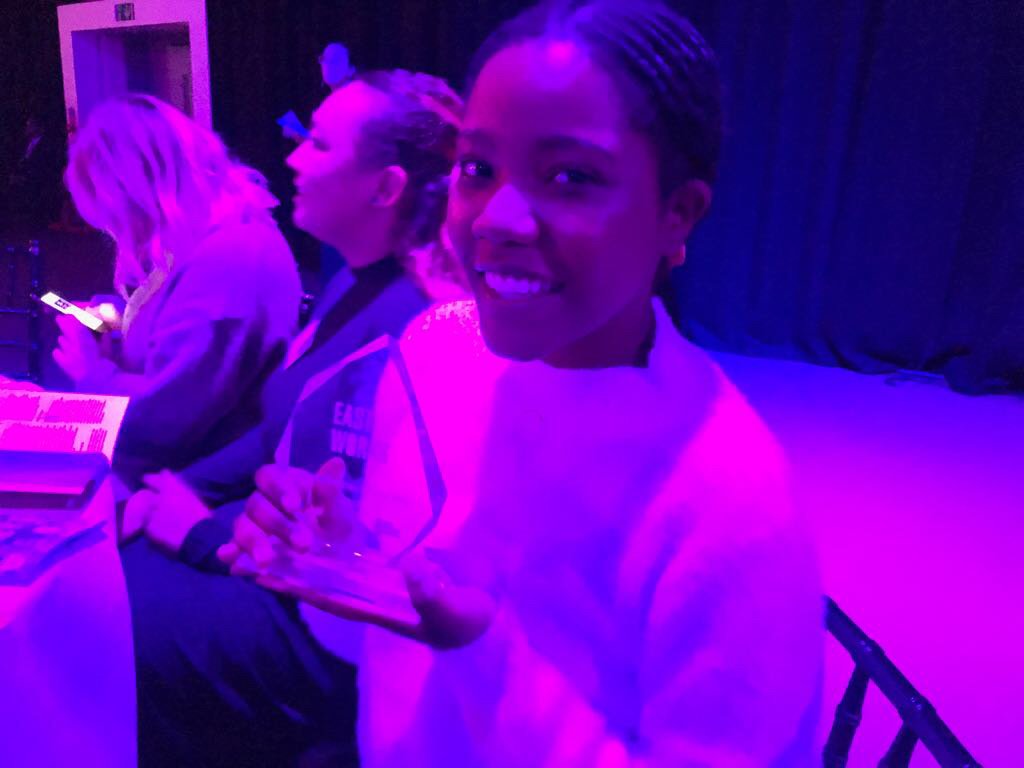 Michelle was one of our aforementioned Flipsiders, and then went on to a Digital Product Design internship at Made by Many, where she took on a plethora of duties including research, branding, and visual concepts. As LLDC say, "she became the voice of the users" as she helped to shape the user experience and gave input on what was being created. Learning and experience came in spades at Made by Many, enabling her to then progress to a fully employed role as a Junior UX Designer at Pixeled Eggs. We're so pleased and proud of her, and know she's going to go on to even greater things in the future! Visit Michelle's website here.

What an evening! Congratulations to everyone who won and picked up an award. For everything else that happened at the awards, follow the hashtag #EastWorksAwards18 on Twitter and Instagram!